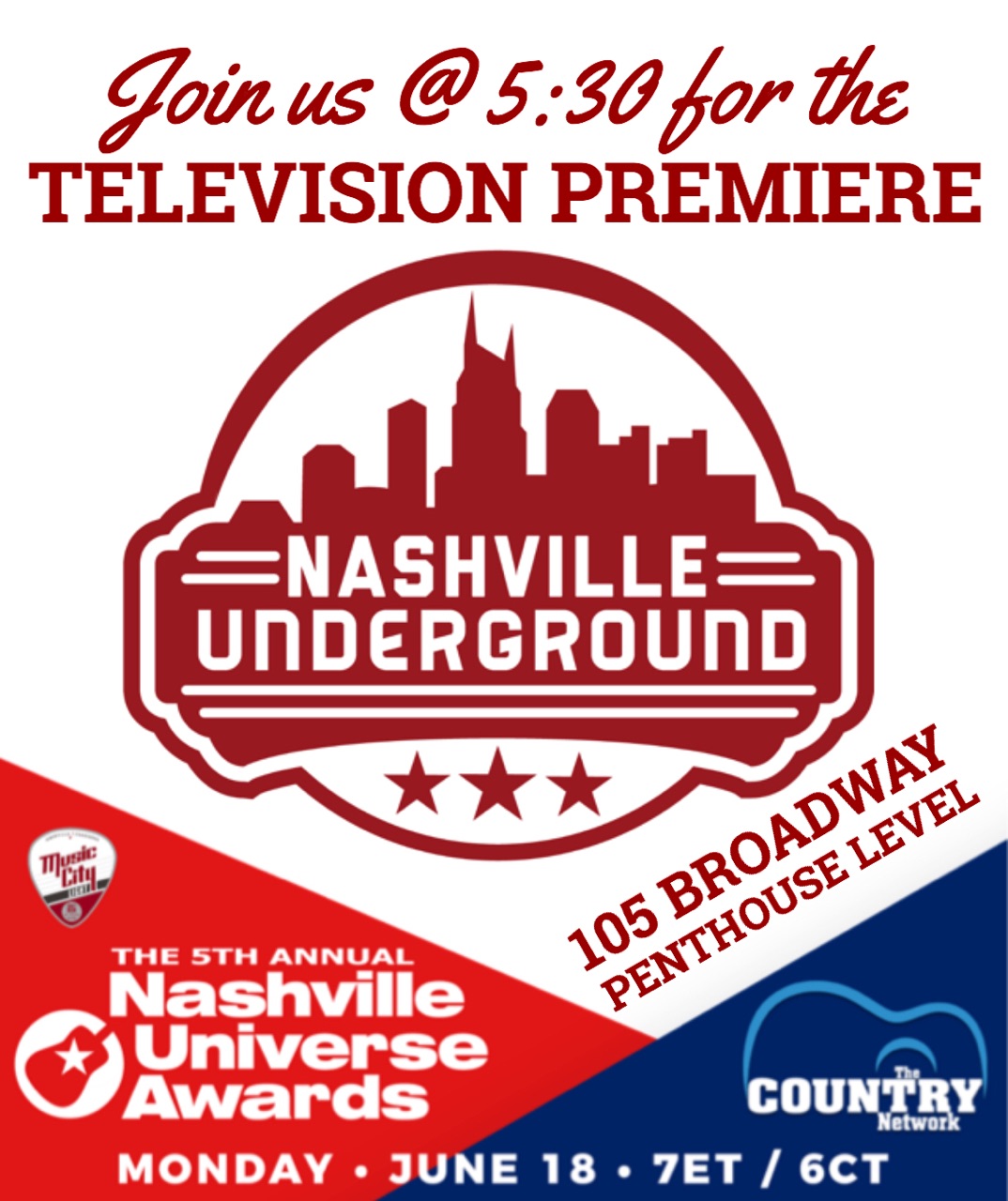 If you are in the Nashville area join us at 5:30pm at the Nashville Underground for a watch party for the television premiere of The 5th Annual Nashville Universe Awards on the Country Network on Monday June 18th.
The Nashville Underground is located at 105 Broadway, Nashville, TN 37201. The watch party starts at 5:30pm.
See map for location and driving directions! If you are not in the area you can watch on The Country Network, Roku, or on the web / mobile! Click here to see how to watch it!